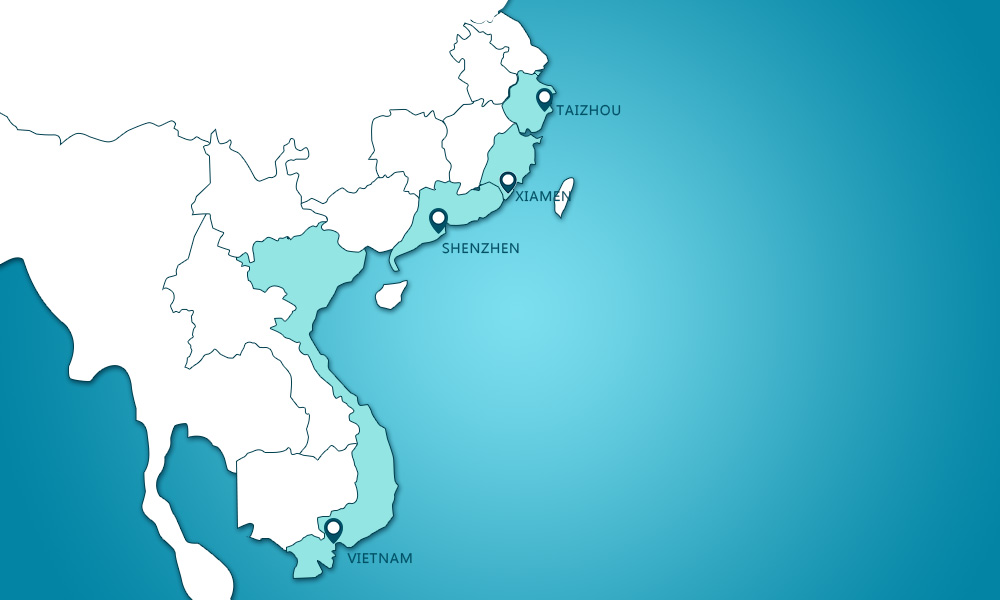 Project Management & Outsourcing
Project management: Project management is a key success for manufacturing custom injection molds, it can take 4 to 12 weeks, depending on the complexity of the moulds. During this time, there are specific processing that must be well organized and conceived for the project to move forward. Our project management team will develop a schedule based on the delivery requirements. Defining the scope and setting standards occurs during this planning process. The strategy gives us the information necessary to keep a mold moving in a consistent manner. By using the chart allows our team to track activities and make time assessment. This means it only requires a glance to see: 1 What the processes involved are for the project. 2 When each process begins and ends 3 Where processes overlap with other processes and how much. 4 The start and end date of the whole project.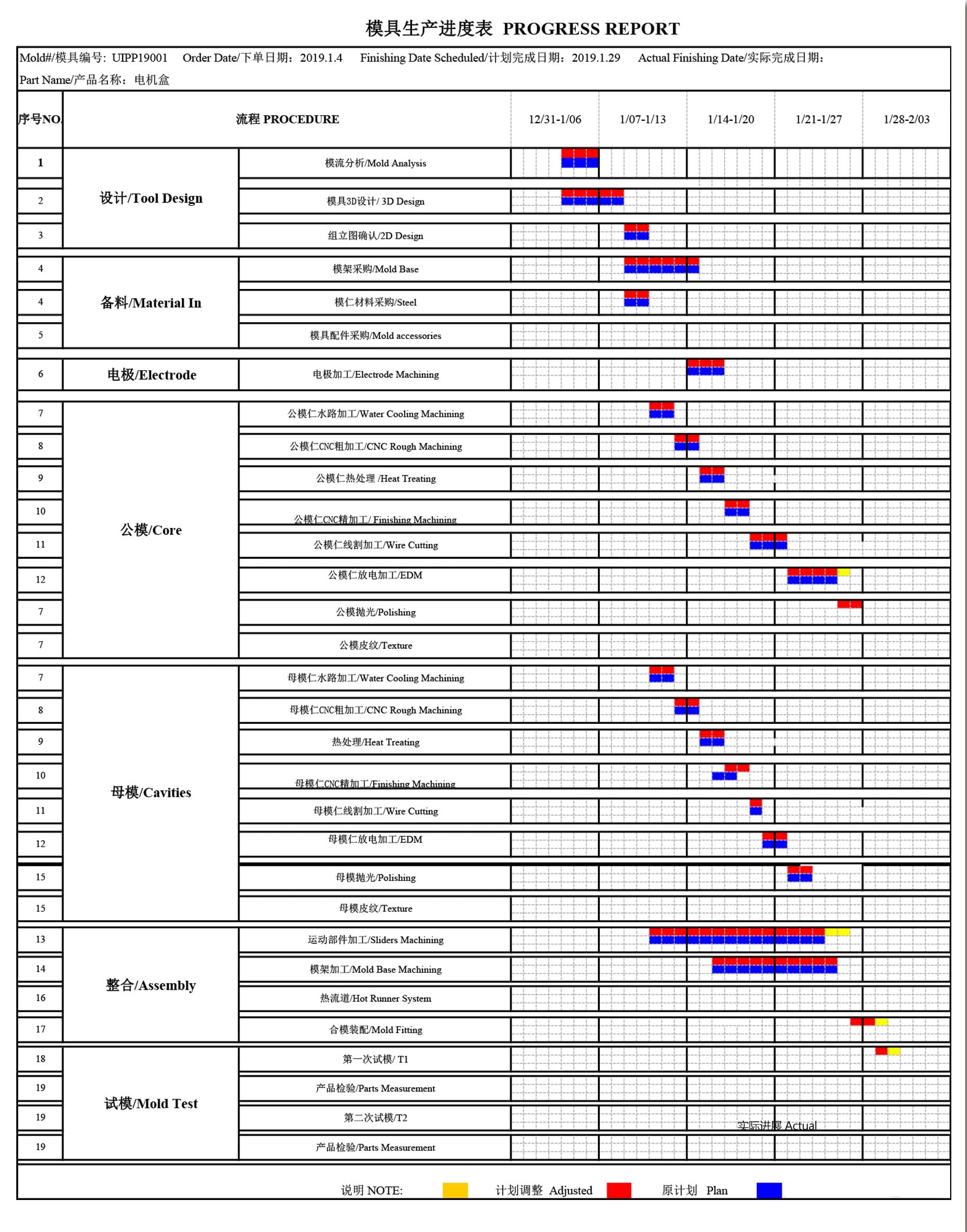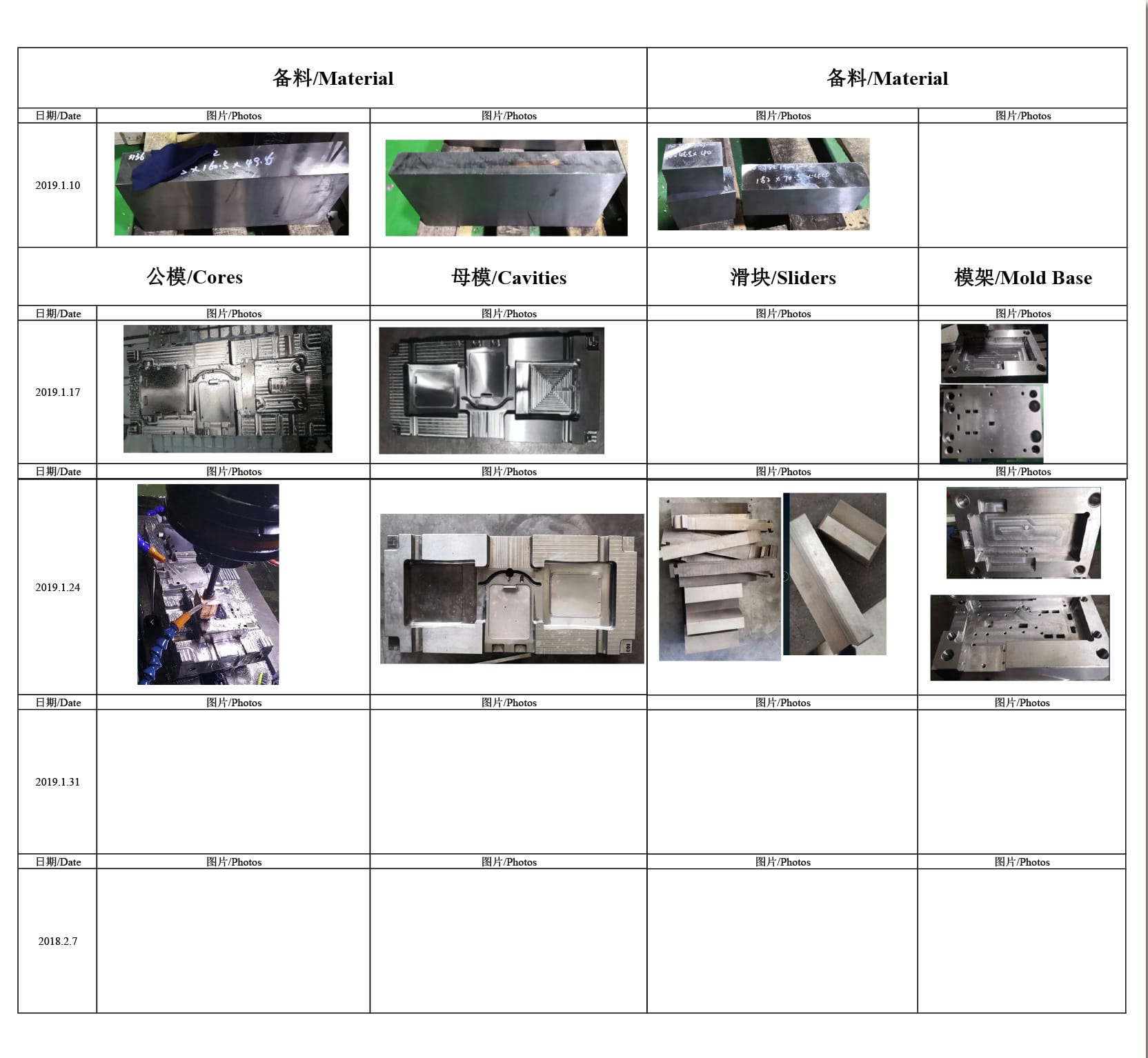 Outsourcing: Very few manufacturers are able to keep everything "in-house" these days, in fact, it usually is not in their own best interest to do so. But for molds are very specialized mechanic field, it is very hard for an unprofessional person to find a very strong background for molds. When you come to a budget is lower than what we do in-house, we can have the solutions sourced overseas as Vietnam with the quality controlled by our professional engineering team from the tooling design to production. Each stage is well organized and evaluated with our technology to meet with your requirements.