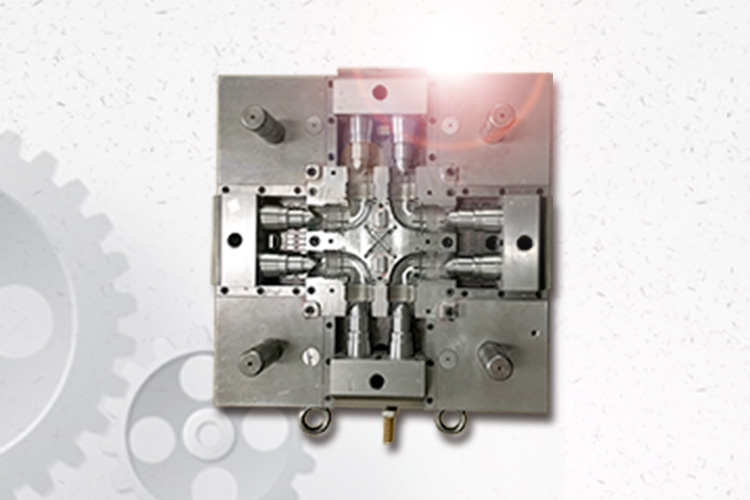 Export Country:
South Africa
Completion Time:
1 Month
Tag: Pipe Fitting Mould

Mold Details:
Mold Base:DME Standard
Cavities & Cores: S136 Heat Treated
Cavities: 4 Impressions
There are 10 different types of fittings using one set mold base.  So we have to get 10 sets of different inserts for the tool. The problem is to solve the cooling system and change inserts for the mold .
If you need to strip down the mold and change the inserts, it would waste a lot of time.
We design the tool to have the inserts exchanged just on the machine. This help to save lots of time and cooling system separately for each set inserts.
Product Application Field
The project is mainly to develop pipe fitting joint mould, which is mainly applied to the production of water pipe and sewage pipe connectors.
The pipe fittings are designed with 12 different connection sizes, but the customer develops them for the first time. Many products are in the trial stage and have been negotiated. We have submitted to replace the slider core and developed four products of different sizes with one set of molds. Through the development of four sets of molds, 16 products of different sizes can be produced by injection molding. To a certain extent, it saves the cost of customer mold development.
Because one set of mold is needed to produce four different products, although it saves the development cost for customers to a certain extent, it increases the mold development cycle at the same time, which is a great challenge to the mold department in terms of time.
There are many die sliders for pipe fittings, and the connection position is complex. In order to ensure the quality and service life of the die, we adopt S136 heat treatment, which not only increases the service life of the die, but also ensures the hardness and strength of the die core.
Because different pipe fittings and joints are threads of different imperial sizes, moreover, the plastic itself will shrink and deform, so it needs to be considered very comprehensively in the control of thread pitch size. Especially in the process of EDM, it is necessary to consider the influence of copper electrode loss on the dimensions.
Mold Analysis, CNC Rough Machining, Heat Treating, Finishing Machining, Wire Cutting, EDM, Polishing, Texture.
Maximum die size: 1000*1000*800mm
Export Area: South Africa
Delivery time: 55 days
Part Quantity: 16 pcs
Mold Quantity: 4 sets
Number of Processed Sliders: 16 pcs
Mold Material: S136, NAK80, P20, 718, 45#, etc.
Part Material: PPR
Project Leader: Ken Yeo